Hey there, what's cookin'?
December 22, 2015

Bedtime Stories With Crissy
December 26, 2015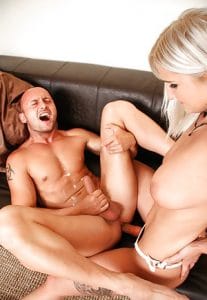 Continue from here part 2.  I can tell he likes it because of the soft moans he is making,  the moans are coming from pleasure not pain. There is a slight hint of a grin, but a filthy grin like he has been waiting his whole life to have a huge juicy cock pounding in and out of his ass hole. Plus the vibrating on my end has me so wet it is starting to run down my leg, I can feel myself getting so close to the edge. But I can't let myself go, not until I hear and see him come from my 'cock' being in his ass. His cock is hard as a rock and he is stroking it so fast and hard now that I know anytime he could blow. His moans are getting loader and deeper, the squirming has turned into him shoving his ass down on my strap-on cock hard and taking it all the way up inside his ass. Continue here. Call Tawny (888)430-2010.